How to access your account on our new website
Welcome to our new website. We couldn't be happier you stopped by. Take some time to browse around and see all the wonderful changes we have made. You will notice a much cleaner appearance as well as ease of navigation. Our goal was to make your shopping experience as easy and pleasant as possible. Keep in mind we are the same great company offering the same great quality cotton and burlap bags. Our staff is the same friendly and experienced people you know and love. It is our hope that our new website look will make you want to come back again and again.
Time to reset your account password
Your security is a top priority to our company and with our new website we ask that you take a moment to update your account with a new password. This is only necessary if you have purchased from us in the past and already have an online account with us. The process is simple and will ensure your previous account information will be secured as well as make future ordering seamless. Here's what you need to do.
1.At the top of the page, you will see a person icon to sign in, click that to get started.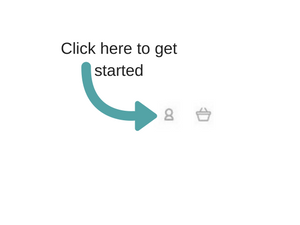 2.Next, click on the Forgot Password link.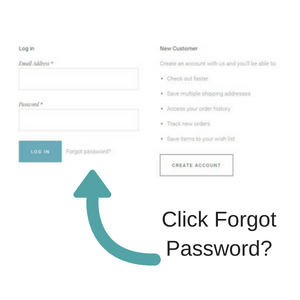 3.Enter the email address associated with your account, then click Submit. If you have an account associated with the email you entered, you will receive a "Thank You" message. If you do not, then your email address is not associated with a current account.
4.Within 5 minutes you should receive an email with the subject line Password change request for State Line Bag Co. Click the link in that email.
5.Enter your new password twice, once in the Password field and a second time in the Confirm Password field, then click Continue. You should see "your password has been changed and you can now login below."
It's as simple as that. You are all set to place an order on our new website. As always, we are here to help with any questions you may have. Don't see what you want? Remember, we can create any custom bag you want with our simple custom bag ordering process. Just give us a call to get started.
We hope you enjoy your new shopping experience with us and are glad to have you as a customer. We look forward to serving all your bag needs in the future.