​Custom Bags – The Sky's the Limit
Creating a brand is something companies spend millions of dollars on annually. Some have perfected it so well that customers recognize their advertising before the brand is even mentioned. A brand is not just a company logo. It is an image and a perceived quality a product conveys. It has to do with the pricing, quality, durability and market placement of a product or products. What is the brand you want to reflect and how do you achieve that? Product packaging is often the first impression your item makes. Many wise people have said, "You never get a second chance to make a great first impression!"
Custom Printed Bags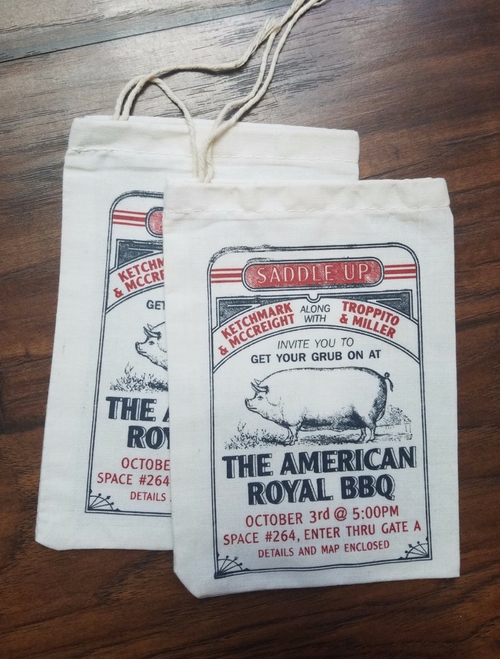 When a product is placed on a shelf or pictured online, the first impression is how the packaging looks. There is no denying that humans are visual creatures. State Line Bag Co. is here to help your company create the product packaging that will get a second glance. When a high-quality cotton or burlap bag is adorned with a company logo, clients begin to recognize the brand quality. They will associate your product and company with the same high-level quality these bags present. Light weight cotton, cut-rate stitching, and low-quality control are some of the things that can make a bag look cheap. Using poor quality ink when printing can create a logo that doesn't have the right colors, won't last through washing or fades. All of these factors are essential to get right when creating a brand image. State Line Bag Co. does it right. They will create a custom printed bag that you will be proud to use for your products.
Additional Customizable Options & Tote Bags
Customization is not limited to printing with State Line Bag Co. The sky's the limit. Whatever your company is looking for in a bag, they can create it. From size, fabric, design and color, everything is customizable. Tote bags are all the rage these days for customer events, fundraisers, tradeshows, and giveaways. Creating a standard company tote bag that can be used at any and all company events is an excellent way to always be prepared. Clients can reuse these bags over and over again, wash them and share them with others. The amount of continued and free advertising is limitless.
State Line Bag Co. is here to help
Create the look you want with State Line Bag Co. Not sure what direction you want to go in, they can help. With years of experience in bag design and manufacturing, they have a multitude of ideas. Create the brand you want with quality packaging today. With helpful and friendly staff your project will quickly be in the works and shipped to your door on time and within budget. Call on the custom bag experts today for cotton muslin, burlap, drawstring, tote or any type of bag you envision at (816) 832-2382.