Premium Cotton Muslin Bags Without the Premium Price!
Premium Cotton Bags
Premium Cotton Muslin Bags are our highest quality bag option. They boast a fabric weight of 130 GSM and a matching heavy duty string. All elements of these bags are in a natural color creating a beautiful look. Looking for a certain size? With 15 size options, we've got you covered. The best news is that our ultimate line of bags won't break your budget.
What Can't You Do With These Premium Bags?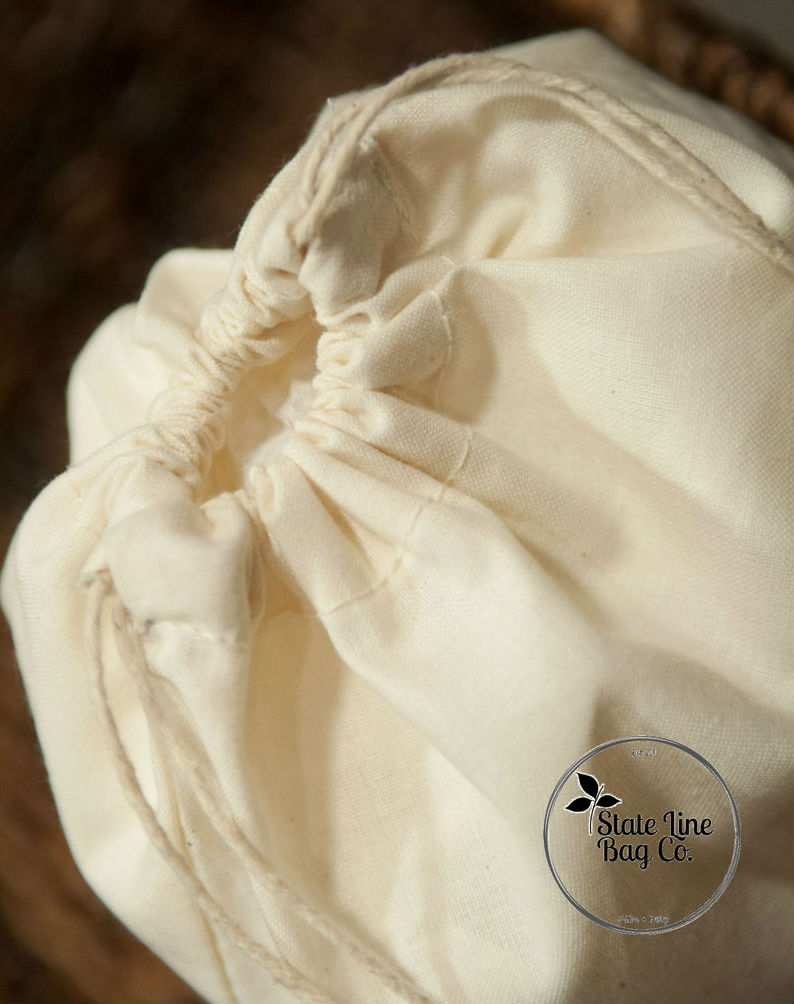 Instead of asking what you can use our Premium Cotton Muslin Bags for, a better question is what can't you use them for. The sky's the limit. With our custom printing, you can create whatever look you wish. High-end shop owners love them for packaging their wares. They are tops in the crafting world as well. Not only are they great for organizing and storing, but they are the perfect option for school and community projects. Trying to raise awareness for a certain cause? Custom printed bags can do just that. Every person that sees someone carrying your bag will be exposed to your cause. The more people exposed, the better.
Our premium bags are perfect for gift giving. Have them printed with your family name or crest. You can use them to gift a bottle of wine or create a personal gift bag. You will be amazed what you can use them for if you have some on hand.
Premium Cotton Muslin Bags
We offer our premium cotton muslin bags in a variety of sizes from small to large and with both double and single drawstring.
Perfect Business Packaging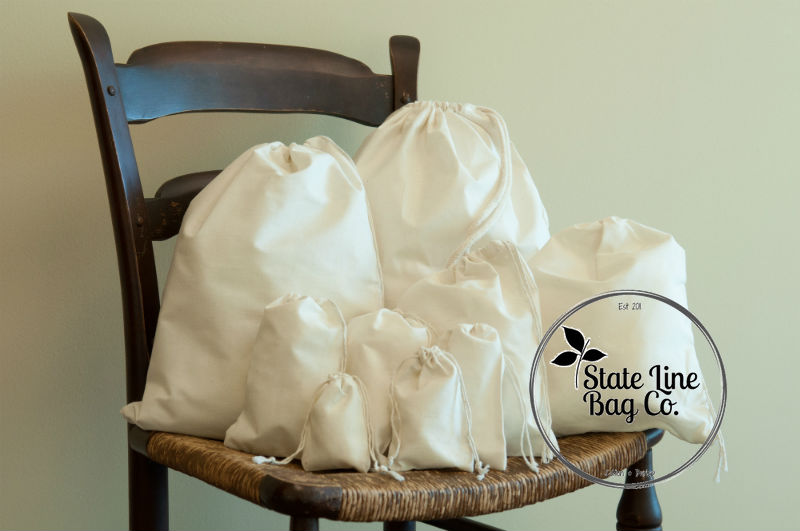 Are you looking for a product packaging option for your business that will reflect a high-quality standard? You can rest assured that your clients will feel the quality of these bags. Their solid stitching and durable fabric is a must see and feel. They are perfect for packaging high-quality shoes. They make great handouts at trade shows filled with marketing materials or product samples. Is your school or business planning a fundraiser? There is no better cotton bag on the market for this use. Customers can keep them, wash them and reuse them over and over again. They will always be reminded of your company whenever they do. It's continued free advertising. If you want your product and company to stand out from all the rest, our premium bags offer a unique option. Let your product packaging reflect what you wish to convey: quality and durability.
Call us today with your questions. We are ready to help you create the perfect bag solution for whatever your needs. Get noticed with State Line Premium Cotton Muslin Bags before your competition does first.